HEPSTER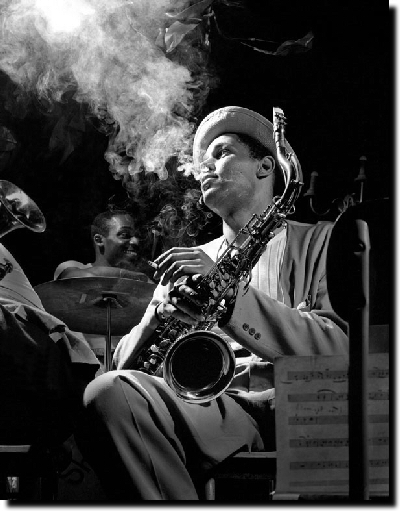 Ok folks! THAT's how a Hepster is supposed to look like: Dexter Gordon, Photo by William Claxton
HEPSTER
classy, crisp, green, resinous, woody, aromatic
HEAD
Bergamot*, Lime*, Green Bitter Orange*, Juniper berry, Rosemary, Mint, Black Pepper, Nutmeg
HEART
Silver fir, Geranium, Lavender*, Orris, Tunisian Orange Blossom
BASE
Frankincense, Cedarwood, Sandalwood, Vetiver*, Patchouli, Labdanum, Mastic Resin, Oakmoss, Hyraceum
*certified organic, organically grown
"A handsome citrus in the 1950s Italian manner, crisp as a spring day, with a lovely woody drydown."
Luca Turin, Perfumes The Guide 2018
"This fragrance has nothing, really nothing to do with trends, contemporary fashions or opportunistic currying favour with the Zeitgeist.
The impression of a walk deeply in the forest...
A resinous-spicy, flowery-green, dark-woody neo classic in the style of the Anglo Saxon school. Get it!"
Yatagan, Parfumo